We recognise the unique power of sport to engage and motivate, build comradery and improve emotional and physical wellbeing, particularly among young people.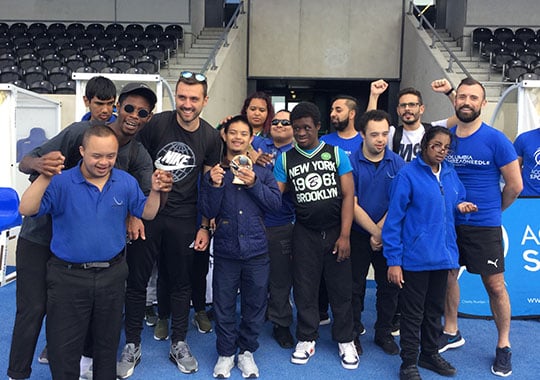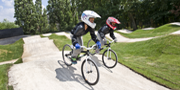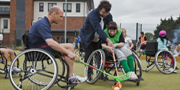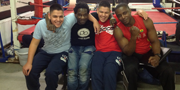 Since 2013 the Foundation has supported Access Sport, a UK youth development charity that gives children, particularly in disadvantaged areas, access to a wide range of quality local sport, harnessing the power of sport to tackle social exclusion, inactivity and obesity. It achieves this through empowering inspirational community volunteers to set up and run local sports clubs with funding, expert advice and networking.
Access Sport's BMX Legacy Programme continued to achieve significant success through 2017 and into 2018, with highlights including new community BMX tracks built and opened in Lewisham and Croydon and an existing track refurbished in Brixton. By March 2018 the programme had reached over 18,000 participants with an exciting youth cycling offer, teaching otherwise inactive children how to cycle thereby improving their lives and educational prospects.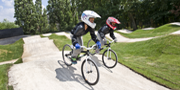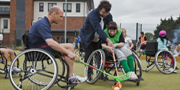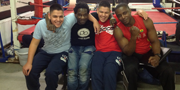 During the 11 months to end February 2018, Columbia Threadneedle Foundation funding enabled Access Sport to reach 378 children and young people. This takes us to 568 individuals impacted over 18 months, towards our target of 1,000 over three years. The breakdown by sports is as follows:
69 children have participated in swimming (in Bristol)
428 have participated in cycling (in South London – Greenwich, Lewisham and Croydon boroughs) 
71 have participated in running (in London and Manchester)
Formal evaluation on the impact of the cycling programme shows:
 84% of participants say they want to ride a bike more than they did before starting the BMX programme
82% say they want to do more activity or sport than before
77% say they ride a bike more than they did before
80% say they do more sport or physical activity than they did before
59% say they take part in 30 minutes of sport or physical activity outside of school at least twice in the past 4 weeks; after the programme this had increased to 77%
In all, the programme improves physical activity levels of participants by 27%
Importantly, we also know the programme is reaching target audiences:
35% are completely inactive in sport beforehand
14% are completely unable to cycle beforehand
40% are female
68% are from black, Asian and minority ethnic communities.
Latest Columbia Threadneedle Foundation News
Supporting financial education in UK primary schools
Columbia Threadneedle Foundation is a founding supporter of a new charity, the 'Centre for Financial Capability'. This charity will aim to provide effective and high-quality financial education to every primary aged child in the UK.
Charity partners innovate to respond in 2020
Our charity partners have re-imagined what they do to support vulnerable groups and individuals in 2020. Here we highlight just some of the creative solutions from our charity partners this year.
Take One Picture opens at the National Gallery
Columbia Threadneedle Foundation is pleased to sponsor the 'Take One Picture' programme and exhibition at the National Gallery in London for the third year. This year's free exhibition will run from 2 December 2020 until 31 January 2021.